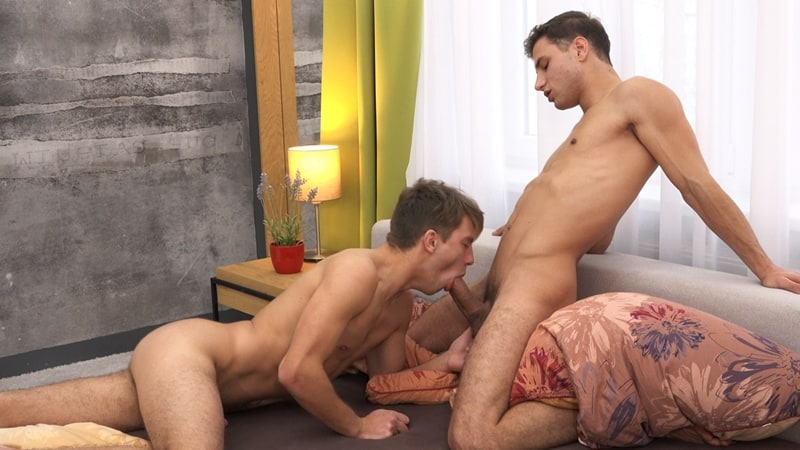 Belami says: Today we have our 2nd scene with newbie Jeremy Robbins. Back in October you enjoyed seeing him with Bastian Dufy, and his scene partner today is the boy with the beer can dick, Peter Annaud.
On Peter's last outing we saw him bottoming and topping Marcel Gassion, but today he will be foregoing the bottoming role and topping our newbie. Peter defines things correctly when he says that'there is life before Peter, and then there is life after'.
This is not the first time that the boys have been together, and the scene with Jeremy topping Peter will be shown next year.
While it seems that it was a bit of an effort for Jeremy to accommodate all of Peter's girth, the look on his face while trying tells us that it was a very pleasurable experience.