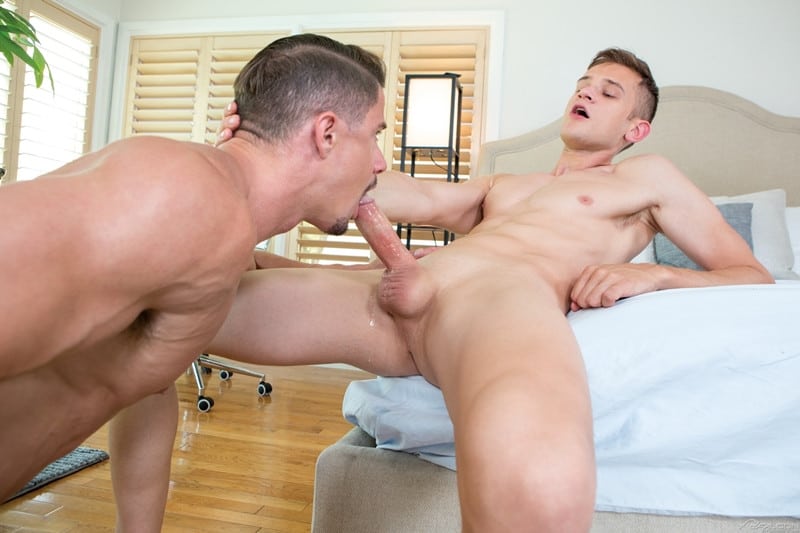 Falcon Studios says: Skyy Knox is giving Nikko Russo a quick tour of his house. When the tour finishes in the bedroom, Skyy offers to take some sexy photos of Nikko for his dating apps. When Nikko pulls his cock out, Skyy's idea of taking photos goes out the door in favor of taking the big dick in his mouth.
Skyy takes the whole thing down his throat and gets the stud hard as a rock with his eager mouth. Skyy can sense that Nikko is ready to fuck and bends over to let the stud probe his ass with his tongue. When his ass is nice and opened up, Skyy hops on and takes it deep in his ass.
Skyy rides it long and hard and savors every inch that Nikko has to give. As deep as Skyy is taking it, Nikko knows he can go a bit further and bends Skyy over to pile drive the horny stud. Nikko pounds it home, going balls deep inside Skyy's hole as Skyy begs for him to go deeper and harder.
Skyy rolls over for the home stretch as he yells for Nikko to slam him with his big dick. Nikko does as he's told and reams Skyy.