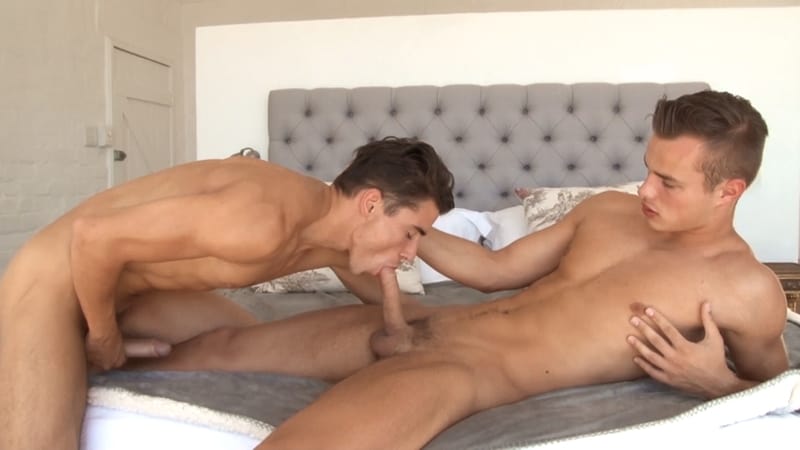 Belami says: Well today we have two of our most popular guys here at Belami, Hoyt Kogan and Gino Mosca.
It is no secret that Gino has moved on from filming gay porn so this is one of a special number of unseen scenes which we've been saving for special occasions. We receive plenty of emails telling us how much they miss him.
Hoyt is well known to be forthright and tends to lead in the sex that he partners. Today, however, the pace is slower and it is set by Gino, who gently guides his sexy mate into giving him exactly what he wants.
Today's scene reminds us how handsome both these boys are and how professional both are in front of the camera.
Gino is an amazing bottom and Hoyt a talented top, so it is impossible for us to choose who wins out in the episode.
Maybe you can do better than us and tell us who was your favorite in today's scene.