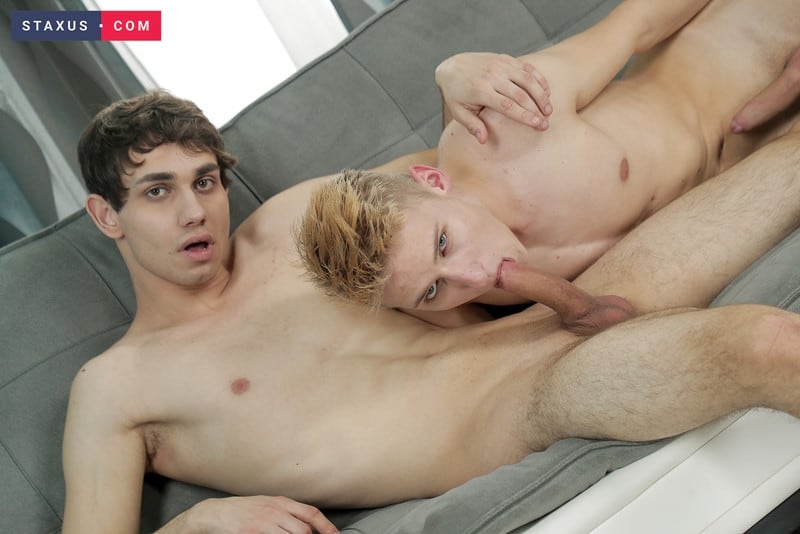 Staxus says: Lior Hod is messaging Rob Bisset when he proposes to him to wear Bunny ears and Bunny style thong, and so he does.
The excitement is served, clearly Lior has a thing for the Easter bunny and throws himself onto Rob kissing him and soon after getting naked for Rob to suck his hard shaved dick.
After adopting a 69 position to rim Rob, Lior places him on his cock to bounce up and down before adopting a more regular position for Rob to jerk himself off to cum overhimself before Lior does the same on his ass.